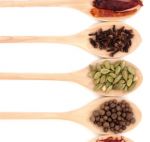 GUESS WHO'S COMING TO DINNER...?
With the support of the Minister for International Cooperation and Integration
The project "Guess who's coming to dinner" has been launched last September, during the 2011 edition of the International Festival of Popular Orality, with a dinner which brought in Piazza Carlo Alberto more than hundred people, gathered around a unique table to share meals prepared by the families belonging to the foreign communities, living on the territory who have joined the project.
From Morocco to China, Romania to Argentina, Albania to Ethiopia, travels, lands and people stories which are told and shared: that the idea at the root of the project.
The project was born out of the reflection about the concept of "other", the idea of meeting and sociabilisation available in different forms, that what the Network has undertaken these ultimate years. This has created strong relationships of collaboration and sharing with some families and people belonging to various migrants' communities.
"Guess who's coming to dinner …?" is the fruit of the Network labor, although it's made up of a series of meetings/dinners in private houses, it's not a gastronomic project. "Guess who's coming to dinner …?" is a relationship project, which grows up on the base of communities' small group presence, where who participates, chooses to meet the otherness.
In 2012 the project has become permanent, with an annual programming and develops in all the territories associates or members of the Network who choose to take up the project.
The Italian Network of Culture stands guarantor for the families who, with a private gesture and trust, host in their houses people who want share this idea. The Network puts in touch people, develops collaborations, communicates what occurs on the National territory, but above all it makes easier the growth of local branches which are able to work together.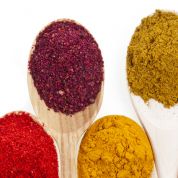 Indovina chi viene a cena?
- il 9 giugno alle OGR
All'interno del Festival Internazionale dell'Oralità Popolare 2013

Indovina chi viene a cena
- si amplia ancora tra Alessandria e Gavorrano (GR)

Le presentazioni del progetto previste per il 23 maggio

Indovina chi viene a cena

- I racconti dei partecipanti 2012/2013





Indovina chi viene a cena

- Da Ottobre riparte per il 2012/2013

Il CALENDARIO 2012/2013 del progetto di relazione, che si sviluppa sulla base della presenza di un nucleo di comunità, in cui chi partecipa sceglie di incontrare un'alterità e decide, scommette, su quell'appuntamento...


PROSSIMA CENA SABATO 6 APRILE 2013


Con il patrocinio del Ministro per la Cooperazione internazionale e l'Integrazione




Come partecipare alla Rete

- Indovina chi viene

a cena? Come è andata

Seconda cena 2012: 31 Marzo 2012




Come partecipare alla Rete

- Indovina chi viene

a cena? Come è andata

Prima cena 2012: 25 Febbraio 2012



Page 1 of 2